Welcome to our Website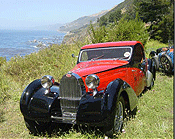 The American Bugatti Club was founded in California in 1960 for the purpose of encouraging interest in Bugattis and providing a network in the United States for members to learn more about each other and their cars.
The club encourages members to gather at events, share experiences and enjoy using their Bugattis in races, hill climbs, and rallies throughout the United States.
A Register of all Bugattis known to exist in North America is maintained and published. Revisions are produced and printed each year in order to keep interested parties up to date.
A quarterly magazine Pur Sang is published by the club for all members.
The club has just finished publishing the American Bugatti Register.
The 2018 American Bugatti Register and Data Book is now available. The Register will include all known Bugattis in the United States and will use a complete new format compared to the 2003 Register. This format has been adopted by other clubs and has much more information on each Bugatti as well as color photographs when available. It will devote one page to each car including factory sales and production information. An example is shown below.
Cost $130 for members of a Bugatti Club and $145 for non-members.
To order a copy, please contact Paul Simms at abcpcsimms@gmail.com or 630-469-4920.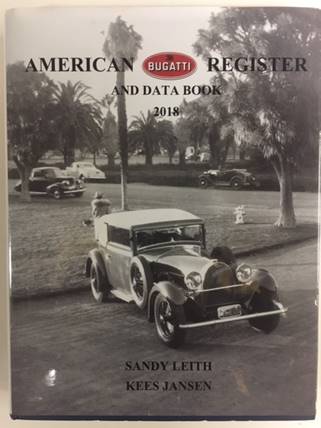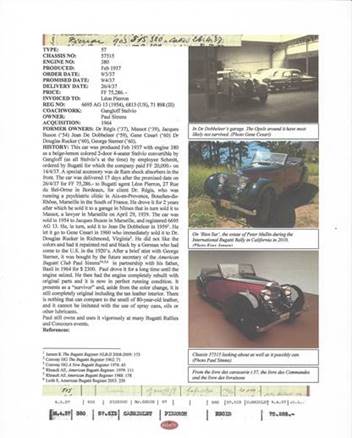 Membership Information
Although present or past ownership of a Bugatti is no longer a membership requirement, all applicants should be able to represent a real interest in the marque. A letter from an active member of the American Bugatti Club attesting to such interest must accompany each membership application.
New member initiation fee: $10
Annual dues for members: $85/year
Junior membership (under 30 years of age):
$40/year plus $5 initiation fee
Dues for overseas members:$100.00

To request an application please contact:
Paul Simms
American Bugatti Club
600 Lakeview Terrace, Glen Ellyn, IL 60137
abcpcsimms@gmail.com